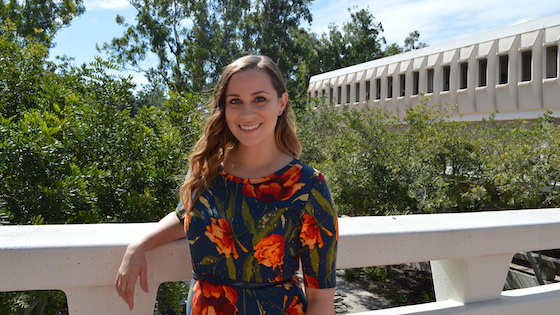 Public History and the American West
Meet Stephanie Narrow, Doctoral Student in History, member of the Graduate Liaison Network, and so much more!
Stephanie Narrow is a 3rd year history PhD student at UC Irvine and a historian of California and the American West. She currently serves as the Program Officer for the History Department's Career Development for Historians Program. The program, supported by the Mellon Foundation and the American Historical Association, seeks to prepare history PhDs for intellectually satisfying employment both within and beyond the academy by offering an array of scholarly, pedagogical, and professionalization opportunities. Stephanie is also an active public historian and serves as the Public History Editor for California History, an academic journal published by the University of California Press. She has contributed to numerous museum installations in the Los Angeles area, including exhibitions for The Autry Museum of the American West, the California Historical Society, and El Pueblo de Los Angeles. Her research focuses on the role of 19th-century global communications technologies and print media in facilitating transnational constructions of race and indigeneity between the British and American empires. Building upon her public history experience, Stephanie is eager to utilize innovative pedagogies and digital tools to make her research truly public facing.