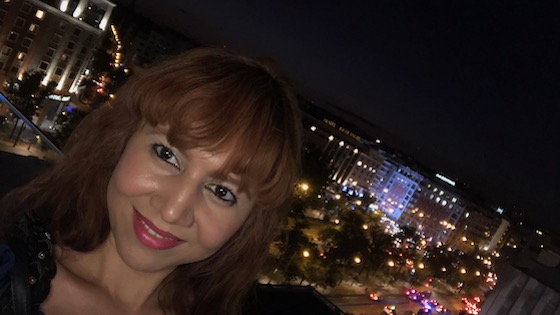 Exploring Jewish Literature and Gender Identity in Spanish and Latin American Cultures
Meet Karem Delgaldo, doctoral student in Spanish and Portuguese, a member of the newly formed Humanities Center Graduate Liaison Network.
My name is Karem Delgado, and I am a PhD student in the Department of Spanish and Portuguese. A course in Medieval Spanish literature I took at UCLA as an undergraduate led me to pursue the study of Jewish literature from Spain and Latin America in the UCI Spanish and Portuguese PhD program. I have been lucky enough to have a great mentor, Professor Jacobo Sefamí, who has inspired me even more about Spanish Jewish literature and more specifically Jewish Literature from Latin America that ranges from the Middle Ages up to present-day. My specific interest is in Spanish Early Modern
Converso
(Jewish converts to Christianity and their descendants) literature from the XVI and XVII centuries. I analyze Inquisition documents against female
Conversos
and investigate differences in gender, among other topics. I am looking forward to helping other UCI graduate students through the new Humanities Center initiative, so that we can all receive the maximum benefit from our graduate education here at UCI.