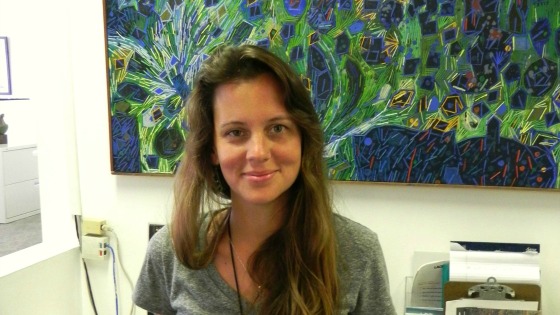 Lucía Cash Beare, 2018 Public Fellow
Spanish & Portuguese PhD student Lucía Cash Beare worked with the Laguna Art Museum as part of the Humanities Out There Public Fellows Program in 2018
Public Fellow: Lucía Cash Beare, Spanish & Portuguese
Site: Laguna Art Museum
Project: Create educational materials for exhibitions and the museum's Art and Nature Festival
What was the focus of your work at the Laguna Art Museum last summer?
I worked on two projects. I helped put together a panel of people from the arts and the sciences for the 6th Annual Art and Nature Festival. My training as a Humanities PhD student enabled me to research the work of the keynote speaker and find a central theme that I could then use to identify possible panelists. My training also allowed to me to imagine potential conversations that could bridge the gap between the artists and the scientists in the panel.
I also helped create activities for K-12 teachers. The ability to conduct research and read through a lot of material was very useful for this project. I had to become familiar with the California Content Standards, the histories and motivations of the different artists currently exhibited at the museum, and other museum education programs and structure the activities around that information.
What did you take away from your summer experience?
This placement helped me see how the skills that I have been acquiring as a Humanities PhD student can be applied outside of the academic setting. It was very encouraging to see how research skills and critical thinking can be translated into other spheres. Moreover, working at the museum was creative and enjoyable. It was challenging because I had to learn the language of the visual arts and museum education, which I found extremely enriching.