Headlines
Highlights
Alumni Spotlight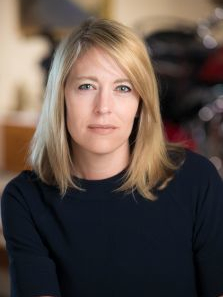 Amy Scott
Ph.D. in Visual Studies
June 2019
What would compel the Curator of Visual Arts at a renowned museum to go back to graduate school? Why would someone put herself through the rigors of coursework and writing a dissertation while already holding the "dream job" of many toiling Ph.D. students? For Amy Scott, Visual Studies alum and now the Chief Curator at the Autry—a museum in Los Angeles dedicated to exploring an inclusive history of the American West—the answer is not as simple as one might think. Amy recognized that earning a Ph.D. could vault her into the next tier of her profession, but she also understood that her graduate studies would give her the skills necessary to fully utilize the Autry's rich collection of materials, as well as empower herself with the confidence to work across disciplines and reimagine what the museum has to offer.
Amy's experience in the Ph.D. Program in Visual Studies pushed her to engage in interdisciplinary and cross-cultural lines of inquiry—integrating . . .
Good Reads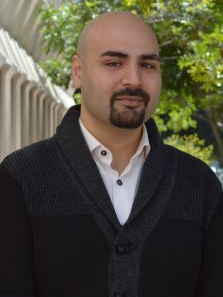 A Reflection
Ali A. Olomi, Ph.D. Candidate in History
June 2019
Doing a Ph.D is an experiment in madness—or so I was told by a colleague before applying for programs. He was right. To be a Ph.D student means allowing an intellectual curiosity evolve into an obsession, one that will drive you for years. At least this was my experience as I started my foray into the world of academia.
I came to UCI from its sister campus, UCLA where I first developed and refined my interest in history. I applied to graduate school to, in essence, start a career as a professional life-long student. I knew I wanted an opportunity to dig deeper into readings, build a research outline, and start to answer some of the questions that had sparked my curiosity. I had a vague idea of what I wanted to research, but not much direction.
The first year of course work was hectic—we had to read two or three books every . . .
2019-20 Writer-in-Residence: Erica Maria Cheung, Ph.D. candidate, Culture & Theory