Headlines
Highlights
Alumni Spotlight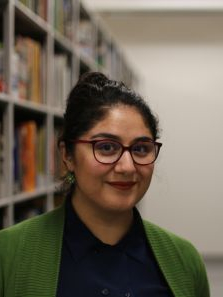 Racquel Gonzales
Ph.D. in Visual Studies, 2017
Research is never all fun and games. Even when you study games. "My childhood was filled with D.A.R.E., Amber Alerts, and 'America's Most Wanted,'" says Racquel M. Gonzales, a Ph.D. alumna of the University of California, Irvine's visual studies program. Her dissertation, "Playing Detective: Procedure, Reenactment, and Crime-Solving Technologies," draws from this context of hyper-surveillance in her surroundings to explore the emergence of policing as a form of American leisure culture. An interdisciplinary scholar who was trained in cultural studies, critical race theory, and gender and sexuality studies, Gonzales' research was inherently political. "I wanted to dig into long-standing cultural perceptions of what supposedly is and isn't police work and how that shapes perceptions of citizenship," she explains. "In other words, who is actually hailed to play detective and who is criminalized in order for this type of play to work?"
The question of who gets to play is still central to Gonzales' work as research historian for
The . . .
Good Reads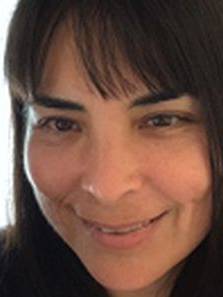 Cultivating Latinx Voices through Education and Composition
Loretta Ramirez, Ph.D. candidate in English
March 2020
Loretta Ramirez is a Ph.D. student in the UCI Department of English. Her dissertation is titled "Textual and Visual Rhetorics of the Generative Wound: A Historical Genealogy from Medieval Iberia to Chicanx Self-Representation Strategies & Pedagogies." In it, she traces contemporary Chicana rhetorical inheritances and inventions from medieval Iberian multi-faith pedagogical frameworks and Early Modern contact rhetorics. Her research engages with modern decolonial theories and critical composition pedagogy in order to empower diverse student populations.
In addition to her academic research, Ramirez teaches composition at California State University, Long Beach, participates in first-year university programs for students from underrepresented backgrounds, and volunteers at the J. Paul Getty Center. Here, she shares what motivates her to do her work and why she is involved in different spaces outside of formal academic research.
What led you to your research?
My research is very personal to me, stemming from my own experiences as a Chicana who . . .
2019-20 Writer-in-Residence: Erica Maria Cheung, Ph.D. candidate, Culture & Theory