Headlines
Highlights
Alumni Spotlight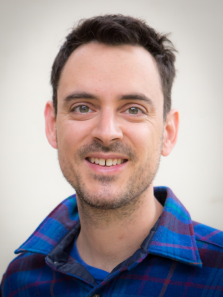 The Confidence Man
Aaron Winter, Ph.D in English
April 2019
Aaron Winter received his PhD in English from UCI in December, 2008. He currently runs an online advertising agency, The Philosophical Intelligence Office, Inc. He lives with his wife and son in Arlington, Virginia. He agreed to talk with Julia Lupton about his experiences after he graduated.
JRL: Tell me what you're up to now.
Aaron Winter: My business is a small ad agency which we run online using Slack.com as a messaging hub. Most of the clients are in the financial industry. I have about 12 regular subcontractors across 6 time zones, and most of them are copywriters. What I'm up to depends on the day. I was filling out a form last week at the bank, and they asked me what my "title" is. I wasn't sure whether to write CEO or janitor; both are true.
JRL: Wow, that sounds very different from studying for a PhD in English, yet weirdly confluent with it.
(read more about this spotlight)
|
(spotlight archive)
Good Reads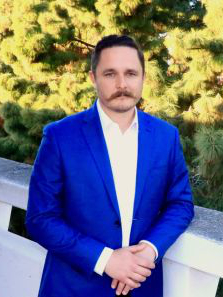 The Question of Sustainability
James Goebel, Ph.D. Candidate in Comparative Literature
April 2019
In October of 2010, during the groundbreaking event for BrightSource Energy's Ivanpah Solar Electric Generating System, California Governor Arnold Schwarzenegger stated, "Some people look out into the desert and see miles and miles of emptiness. I see miles and miles of goldmine." This statement was but the apogee of an ongoing and complex set of debates surrounding Federal and State plans to site and develop large-scale solar facilities on public lands throughout the Southwest; plans made possible after Congress, hoping to mitigate the domestic effects of the 2007/09 global financial crisis, enacted the American Recovery and Reinvestment Act of 2009, which devoted approximately $90 billion in direct spending and tax credits to the renewable energy sector. These developments were by and large represented as an essential turning point in how the United States imagined its role in addressing the mounting environmental crises of the present; a promise, as former Secretary of the Interior Ken Salazar . . .
2018-19 Editor in Residence: Danilo Caputo, Ph.D. Candidate, English