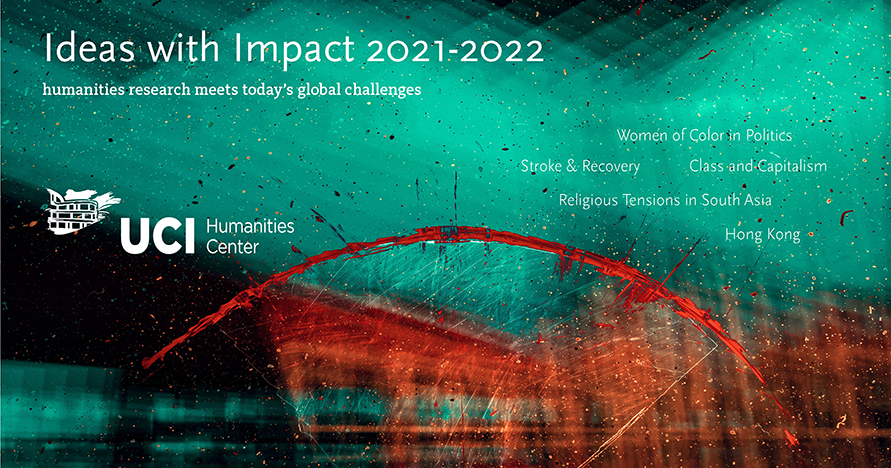 Ideas with Impact: humanities research meets today's global challenges
Jonathan Alexander, author of Stroke Book: The Diary of a Blindspot, in conversation with Dr. Sunita Puri, Palliative Medicine physician
In the summer of 2019, Jonathan Alexander experienced a minor stroke. Stroke Book is a work a creative nonfiction and critical memoir. Initially drafted in the aftermath of this health crisis, it chronicles his very encounter with our beholden-ness to time and a recognition that queer time has its own rhythms, fluctuations, and perversities. Jonathan Alexander and Dr. Sunita Puri will talk about how he experienced his health crisis in very particular ways that cannot be disentangled from his experiences in this culture as a queer person – and how the carework of medicine responds to those who refuse to engage in disentanglement.

Jonathan Alexander, UCI Professor of English and Gender & Sexuality Studies, is the author, co-author, or co-editor of 22 books, including both scholarly and memoir. He focuses on young adult fiction, science fiction, lifespan writing, and multimodal forms of composition such as "fan texts."

Dr. Sunita Puri is a palliative medicine physician and the author of the critically acclaimed literary memoir That Good Night: Life and Medicine in the Eleventh Hour. She has written for the New York Times, Los Angeles Times, Slate, JAMA, and, forthcoming, the New Yorker. She has served as the Medical Director of the Palliative Medicine service at Keck Hospital of USC, where she also chaired the Ethics Committee.