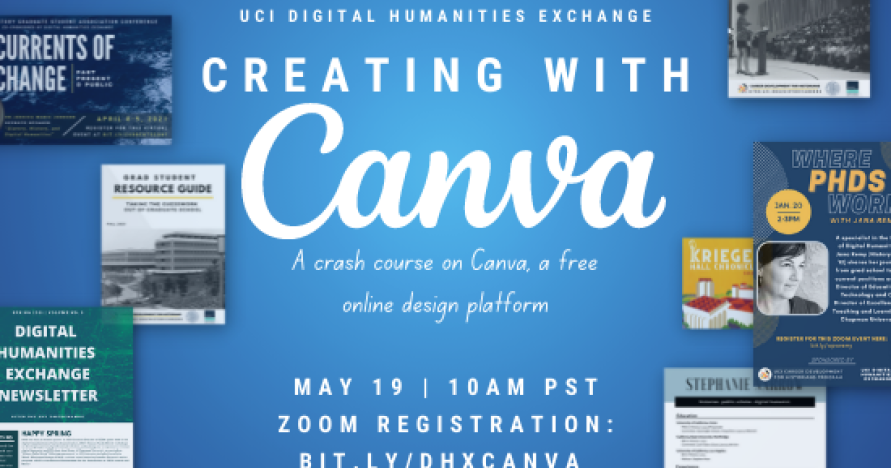 Join the Digital Humanities Exchange for Creating with Canva, a crash course on Canva, a free online design platform. This virtual workshop is useful for anyone wanting to use Canva templates to easily: 
Design flyers, YouTube videos, infographics, posters, presentations, newsletters, and more
Create and host websites in Canva
Embed CVs and resource guides onto websites that automatically update when you edit
This workshop is led by Stephanie Narrow, AHA Career Diversity Fellow and a Ph.D. Candidate in the Department of History.