French Undergraduate Awards
The French Program offers the following awards each year:
The French Essay Award -

This is to award students for excellent writing in French. You must be a French Major or Minor.

The French Travel-Study Award -

The program of French is happy to be able to award one travel-study award for travel expenses associated with participation in an accredited study program in France or another Francophone country. You must be a French Major or Minor.

Not being offered Spring 2017

The French Program Award -

This award recognizes extraordinary performance across the board in UCI French classes. It is picked by French Faculty.
RECIPIENTS OF THE FRENCH ESSAY AWARD
2015 - Awardee Announcement

Alejandro Valadez is a graduating senior majoring in French and Philosophy

2014 -Awardee Announcement

Hung-En Pu is a senior majoring in French and Film & Media Studies

2013 -Awardee Announcement

Sergio Valdez is a senior majoring in French and Spanish.

2012 -Awardee Announcement

Julia Karczewski is a graduating senior who will receive her degrees in French & International Studies.

Marco Eugenio is also a graduating senior who is receiving his degrees in English & French.
RECIPIENTS OF THE FRENCH TRAVEL-STUDY AWARD
2015 - Awardee Announcement

Victoria First is a Junior majoring in French & International Studies who plans to attend the UC EAP study abroad program at the University of Bordeaux in the Fall and the Institut d'Etudes Politiques (Sciences Po) in the Spring!

2014 - Awardee Announcement

Matthew Chavez is a Junior majoring in French & Political Science who plans to attend the UC EAP study abroad program at the Université Lumière Lyon 2 and the Institut d'Études Politiques de Lyon for an entire year!

2013 - Award not offered

2012 - Awardee Announcement

Kristen Martin is a senior who plans to attend the UC EAP study abroad immersion program at the University of Bordeaux for the Fall.
RECIPIENTS OF THE FRENCH PROGRAM AWARD
2015 -Awardee Announcement

Rebecca Anne Taylor is a graduating senior majoring in French and Comparative
_________________________
Update from French Travel-Study Abroad Recipient
Matthew Chavez (2013-2014 French Travel-Study recipient)
The Country of Dreams
Arriving in France was a dream come true. I had never been on an airplane before, much less stepped onto foreign soil. All of those pre-departure jitters seemed to go away as I left the airport and was greeted by my French friend, Morgan.
Most first experiences get off to a rocky start, and my study abroad was no exception. Sleepless nights, not having a metro pass, and getting lost were all remedied by the authentic French cuisine my host family prepared for me at dinner time. Pretty soon, I was adapting well to the everyday French lifestyle. I am proud that I was able to make it out on my own while in a foreign country.
One of the moments that I am most fond of remembering was going to a French wedding in the region of France called Bourgogne. It was so magical. The wedding took place on a huge farm that was surrounded by an unimaginable landscape full of hills and trees. There were sections for cheese, saucisson, champagne, bread, and my favorite, les escargots (a specialty in this region of France). Other moments that took my breath away were La fete des Lumières, a march for the victims of Charlie Hebdo, and the very first time I saw snow when I went skiing in the Alps. The Festival of Lights was just incredible. The city of Lyon was transformed into a masterpiece due to the creativity of many individuals. The walls of the Hôtel de Ville turned into paintings and the parks turned into places you could only see in your imagination. I chose to mention the march because it really moved me, the way that more than five hundred thousand people from Lyon gathered to put down the punishment of one exercising one's right to free speech. To be honest, I cried. The French really are a fraternity when it matters most, and that is something that will stick with me forever. As for my trip to the Alps, I cannot begin to explain my amazement when I touched snow for the very first time! I could not believe how fun it was to play in. However, skiing was another story. Long story short: I fell more times that I got up!
I wasn't prepared for the cold weather in Lyon but now that it's warm and I'm making the most of it. Going to parks and having picnics are a weekly event. And having tea in a café filled with cats is an amazing experience. You have to try it. Along these lines: I have met so many people during my stay and my travels. Many stay a while and others just a few minutes, but I always cherish meeting new people. I now have friends I can call family from all over the globe, from China to Spain, and Brazil to Norway. It truly is an amazing experience to study abroad. Many people expect that it's a time when everything is supposed to go according to plan and see it almost as a chance to live in a utopia. The truth is, studying abroad is just getting a taste of real life. It forces you to be a strong individual whether you like it or not.
Never in my life did I ever even think I would have the chance to visit the Vatican, to dip my feet into the Mediterranean, or to even find love along the Rhône River. It brings me to tears to have to part from this place. A place I call home with people and moments that have changed my life completely.
But this Anteater won't be gone for long.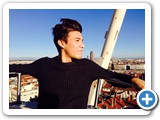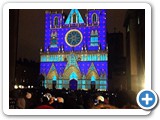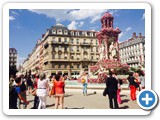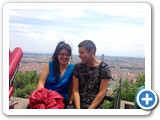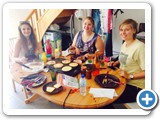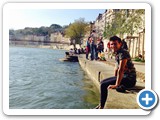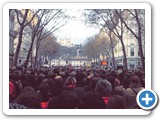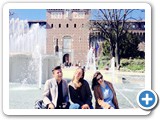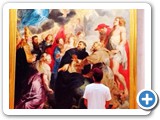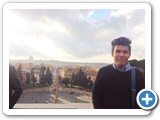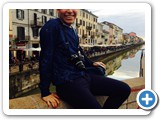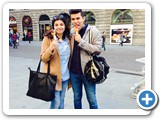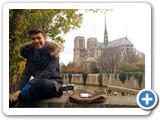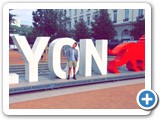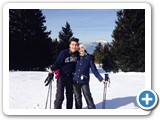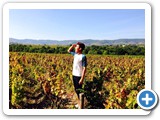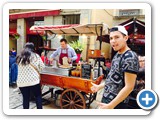 pictures folder lightboxby VisualLightBox.com v6.1