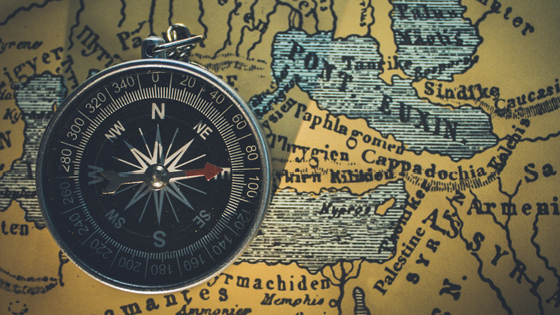 No passport needed
Dean Georges Van Den Abbeele recommends 8 books on travel that will transport you this summer
Whether you're packing your bags this summer with plans to travel afar or embarking on a stay-cation, you won't need your passport for this type of travel. Recommended by Georges Van Den Abbeele, dean of the School of Humanities at the University of California, Irvine, the books below will take you to various times and places, from Utah to Kazakhstan, all from the comfort of wherever you are.
Born in Belgium and raised in Alberta and Colorado, Dean Van Den Abbeele is a travel enthusiast who has traveled the world (he's visited dozens of countries and speaks six languages) and written extensively on travel literature. His top recommendations for travel literature are below, with each title accompanied by his reasoning for its nomination.
Catfish and Mandala: A Two-Wheeled Voyage Through the Landscape and memory of Vietnam
(1999) by Andrew Pham
"A wondrous bicycle trip of self-discovery around the Pacific Rim both starting and ending in California and Vietnam."
A Little More About Me
(1999) by Pam Houston
"Incredible vignettes of a solitary woman's adventurous travels from camping in the deserts of Utah to climbing the mountains of Bhutan."
Travels with Charley
(1962) by John Steinbeck
"A poignant and often humorous road trip across America in the company of his stalwart poodle, Charley."
Wild: From Lost to Found on the Pacifc Crest Trail
(2012) by Cheryl Strayed
"An inspirational memoir of overcoming personal pain and tragedy by walking the length of the Pacific Crest Trail from the Mojave Desert to the Columbia River."
Once in Kazakhstan: The Snow Leopard Emerges
(2005) by Keith Rosten
"UCI alumnus' eloquent and ironic descriptions of his adventures as a Fulbright fellow in the immediate aftermath of the collapse of the Soviet Union."
The Travels
(c1300) by Marco Polo
"Discredited as an unrepentant liar in his lifetime for his fanciful and unbelievable depictions of East Asia, Marco Polo retains of contemporary relevance today for his remarkable descriptions of life all along the old Silk Road, from Iraq, Iran, and Afghanistan through Central Asia and into China."
Dean Van Den Abbeele also recommends
The Tourist
(1976) by Dean MacCannell and
The Tourist Gaze 3.0
(2011) by John Urry and Jonas Larsen for terrific overviews of the culture of modern tourism.
While traveling through literature, a perfect companion is historic art. Housed in the School of Humanities' "
Humanities Studio
," you'll find a collection $4.7M worth of historical maps, botanical illustrations, watercolors, and prints from various donors.
You can travel back in time by viewing explorer and nature enthusiast John Cassin's chromolithographs; a Lewis & Clark diagram of the western U.S.; renowned cartographer Abraham Ortelius' stretched-out view of America; Montanus' engravings of life in the early modern Americas; Danckerts' delightful map of colonial New England, which features drawings of local animals, forts and a 1600s version of Google Maps' street view; and the official cartographer of the Dutch East India Company Joan Blaeu's engraving of Amsterdam from Atlas Major, the largest and most expensive book published in the seventeenth century.
"Art and literature share with travel the opportunity to see the world in other ways, whether literally or figuratively. And seeing otherwise not only expands our own understanding and appreciation of the world we all inhabit but also brings us closer to our fellow human beings by sharing their lived or imagined perspectives, no matter how dramatically divergent from our own," says Dean Van Den Abbeele.