UCI's First Folio with Andrea Mays
Add to Calendar
10/15/2020 5:00 PM
10/15/2020 6:30 PM
America/Los_Angeles
UCI's First Folio with Andrea Mays
Please click the URL for event detail information. https://www.humanities.uci.edu./SOH/calendar/event_details.php?eid=8636
Zoom meeting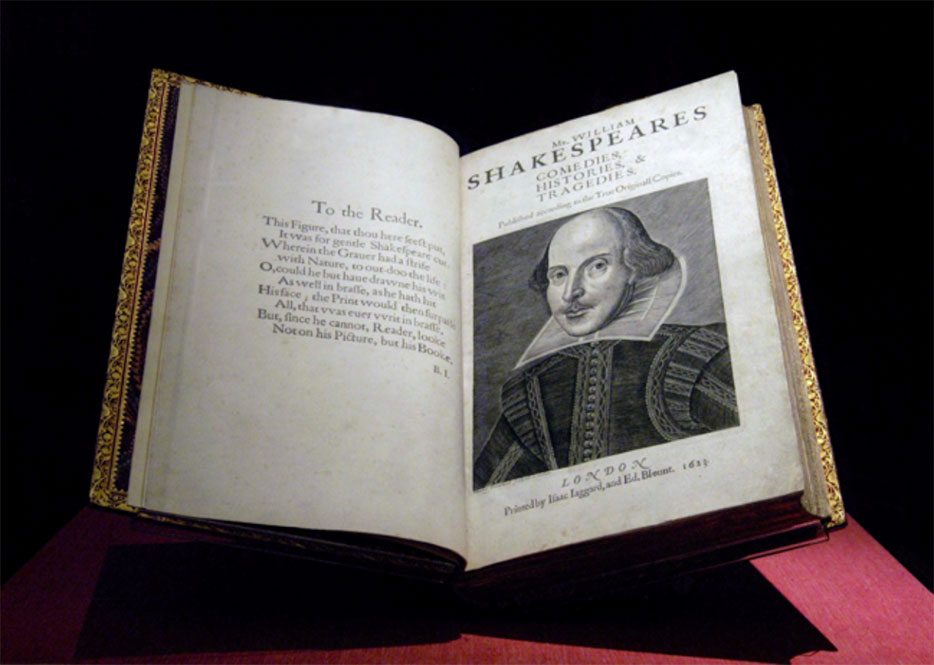 Did you know that Shakespeare's First Folio, the edition of his collected works published in 1623, was not only vital in saving half of Shakespeare's plays from the ash heap of history, but was also a landmark publishing accomplishment? Join us for a virtual lecture by Andrea Mays, who will share the story of how this remarkable book came to be, and librarian Derek Quezada will provide an online viewing of UCI Libraries' First Folio. This event is free and open to all.

Andrea Mays is the author of The Millionaire and the Bard, the story of Henry Folger and the founding of the Folger Shakespeare Library. She is a professor of economics at Cal State Long Beach.

RSVP with UCI Libraries, the host of this event.