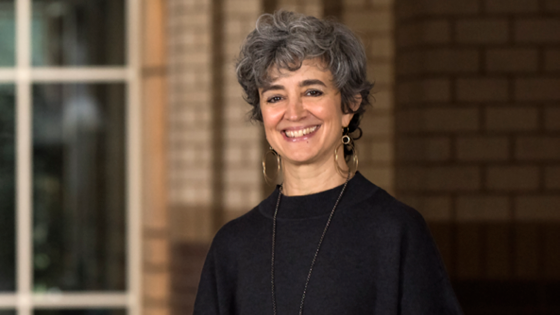 Catherine Sameh earns Hellman Fellowship
The fellowship will support the completion and production of two books
Catherine Sameh, assistant professor of gender and sexuality studies, has earned a Hellman Fellowship for 2018-2019. The fellowship will support the completion and production of her first book, and research for her second book.

Sameh's first book, tentatively titled Gendering Reform, Networking Feminism: Women's Rights Activism in Iran and the Diaspora, examines the influence of women's rights activists in defining modern Islamic democracy and shows how social movements can make an impact transnationally even as they are constrained nationally. Her second book project will explore theoretical, pedagogical, and activist possibilities for intersectional and transnational feminist approaches to investigating and challenging Islamophobia.

Sameh, who is affiliated faculty with the UCI Jordan Center for Persian Studies, earned her Ph.D. in women's and gender studies from Rutgers University.